The Wedding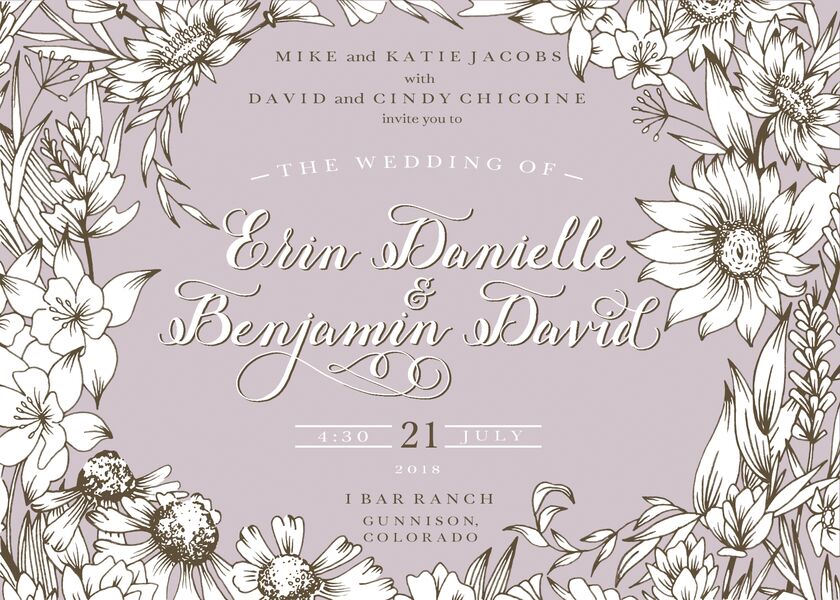 Saturday, July 21, 2018
4:30 PM
Attire: Mountain Pretty
Ceremony and Reception
I Bar Ranch
850 Co Rd 49, Gunnison, CO 81230, USA
Early in the day, immediate family will join us on a 4x4 adventure off for a simple vow exchange. Following we will knock out our formal photographs & meet you for a beautiful party, unity ceremony, good food and music, bonfire, yard games and dancing starting at 4:30PM at the Ibar Ranch. Ron Earl will be opening with an elegant cocktail hour, the Jollification Project will follow through dinner and get you dancing & B & B DJ will seal the night off with all your favorite DJ requests! We would love for you to spend your afternoon hiking, horseback riding, rock climbing, or exploring the land we love so much and call home. Of course, relaxing on the beach is never a bad option, either. We look forward to celebrating the night away with you!
"What is Mountain Pretty?"
Come Mountain Casual but feelin' pretty! Be comfortable & realistic.

**OUR VENUE HAS NO CONCRETE. IT IS MOSTLY DIRT AND GRAVEL**
While deciding what to wear, remember that we live in a high mountain desert area. It will be very warm in the afternoon likely, potential mid day showers that typically don't last, and sometimes cooler evenings. High heels would not be a realistic option, so Erin recommends considering cowboy boots, flats, or comfortable shoes. A coverup or sweater for the evening is not a bad idea either. Sunscreen, hats, and long sleeves will help protect you from the intense CO sun on your visit as well. Let us know if you have any questions. And remember, if you don't like Colorado weather, just wait 5 minutes!
When you go to RSVP, please don't hesitate to add any additional information about you or your guest that would be helpful for us to know! And please feel free to drop a note with a song request

Post Reception Camping
Welcome Reception
Friday, July 20, 2018
5:00 PM
316 W Ruby Ave
316 W Ruby Ave, Gunnison, CO 81230, USA
Post Reception Camping
Saturday, July 21, 2018
I Bar Ranch
850, Co Rd 49, Gunnison, CO 81230, USA
The venue is amazing and offers camping for the night of our event! Feel free to pitch a tent or pull up your camper right at the reception site. We just need to be respectful to the land so be sure to pack it out by the time we no longer have the venue.
Visit: http://www.amazingglampingadve... and use the coupon code: WEDDING for discounted rates on campers or other gear!

Wedding Party
Emily Early - Matron of Honor
Jessika Lillie - Bridesmaid
Anna Chicoine - Bridesmaid